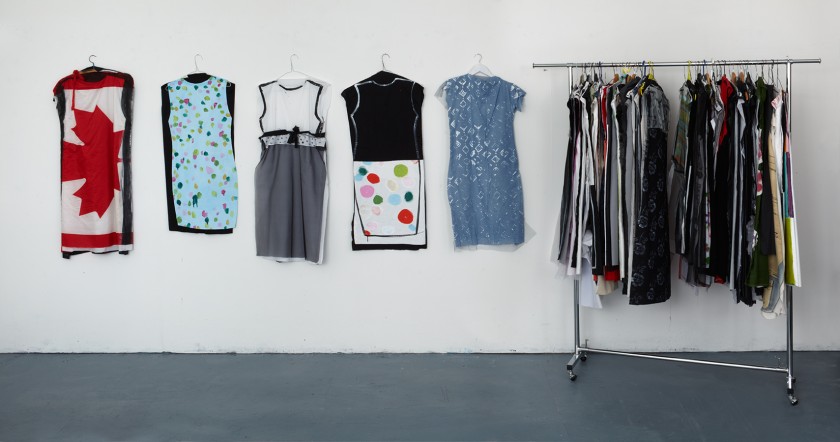 70 dress-paintings, clothes rail, gloves, 5 nails.

Text inlcuded in presentation:
Five dress-paintings hang from nails in a row on a wall and together compose a performed painting. Dozens of other dress-paintings hang from a clothes rail nearby.

Do you like the combination on the wall? If not, or want a change, put on a pair of gloves, choose a dress-painting from the clothes rail and use it to replace one on the wall. Return the de-selected dress-painting to the clothes rail.

Look better? Keep on exchanging the dress-paintings until the composition feels right.